Testimony
Idan captured something I didn't know about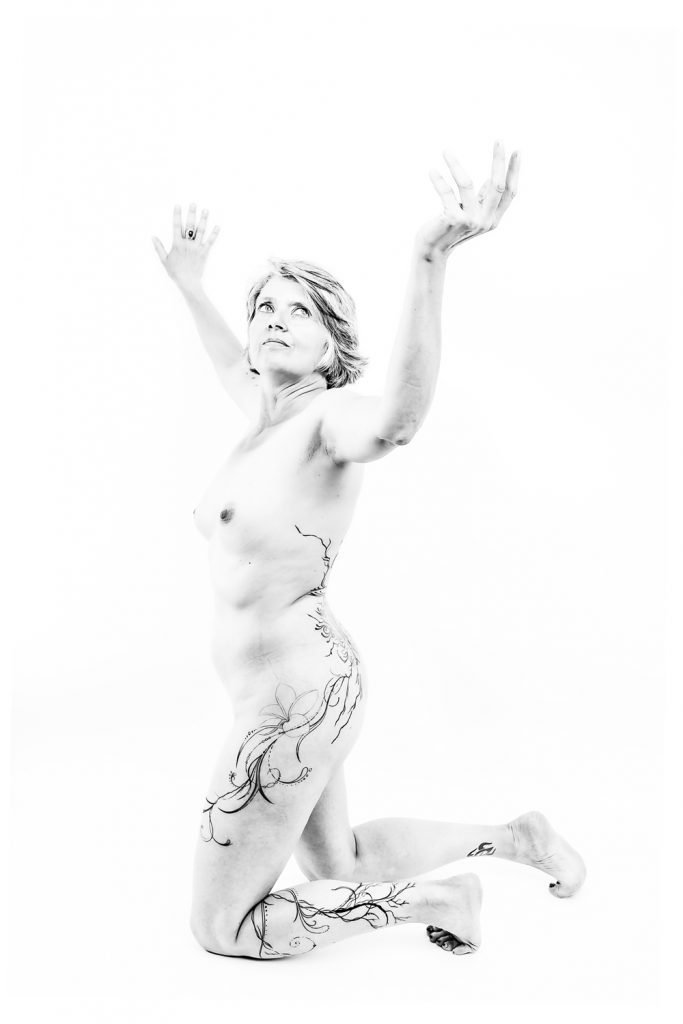 LEARN MORE ABOUT THE PROJECT
I discovered Idan's project on social media; and he immediately won me over. I have always had an interest in collaborative projects, those that take the art out of a seraglio reserved for an elite and offer it to everyone. (I am a youth librarian, and nothing is better for example for kids than meeting authors, illustrators, creators of exhibitions; it's not a waste of time!); In addition to a meeting with an artist, this project fought against all the stereotypes of our time on the body (Each time has its own). I'm a tattooed woman in the 50's, and like others in this case, I encountered some prejudices.
And then I love the bodies! I find people beautiful… say like that, it can be strange, but I find that there is a beauty in everyone, each…
This project therefore had everything it needed for me to join it … yet it took me a while to book an appointment. Despite everything I just said, I wasn't sure if my body was "interesting"…
The day of the session, it was a terrible heat. Advantage: I was suddenly rather nonchalant and relaxed… And Idan also has the gift of making you feel comfortable with ease. The photos in the living room finished convincing me that I was in the right place!
To undress and get out from behind the fitting room was a formality. I had already experienced several nudity occasions, from naturism to others more intimate…
On the other hand, the session was a real novelty! I had never asked myself: I am not flexible, at all, I had absolute confirmation and fun…
My real shock was when the photos were sorted: I saw myself beautiful! Yes beautiful ". Idan's photos had caught something I didn't know: a unit that has become even more obvious to me since.
In addition to the photo to which participation in the project gives entitlement, I took 2 other papers… and above all, since then, I have added two others from two strangers. I am fully aware that I may regularly expand my small collection. Besides, this desire there particularly pleased me!