EXHIBITION
Backstage at the Image In'Air gallery
From 09 December 2022 to 31 January 2023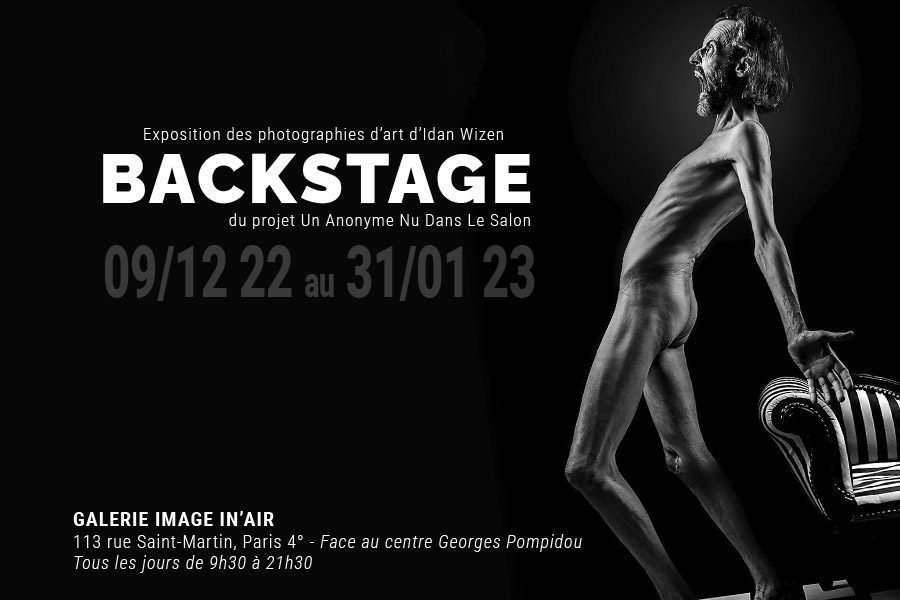 The Image In'Air Gallery, which is located exactly opposite the Center Georges Pompidou, will represent us during temporary exhibitions of several series from the "Who's That Nude In The Living Room?" project. Thus, every two months, you will be able to find a different collection there. You will be able to choose the photograph that appeals to you the most, according to its dimensions, from 20x30cm to 80x120cm.
And we are starting with the Backstage series, which is generating real enthusiasm from the spectators! This series, entirely in black and white, is an invitation to travel through the codes of film noir and an exploration of the ultra-detailed body, where each grain and roughness of the skin stands out, letting the stigmata of each person speak.
We are proud to share this great news with you and we invite you to visit the Image In' Air gallery at 113 rue Saint-Martin, 75004 Paris, every day from 9:30 a.m. to 9:30 p.m.
FIND OUT MORE