Testimony
Each years, I make a stroke of madness!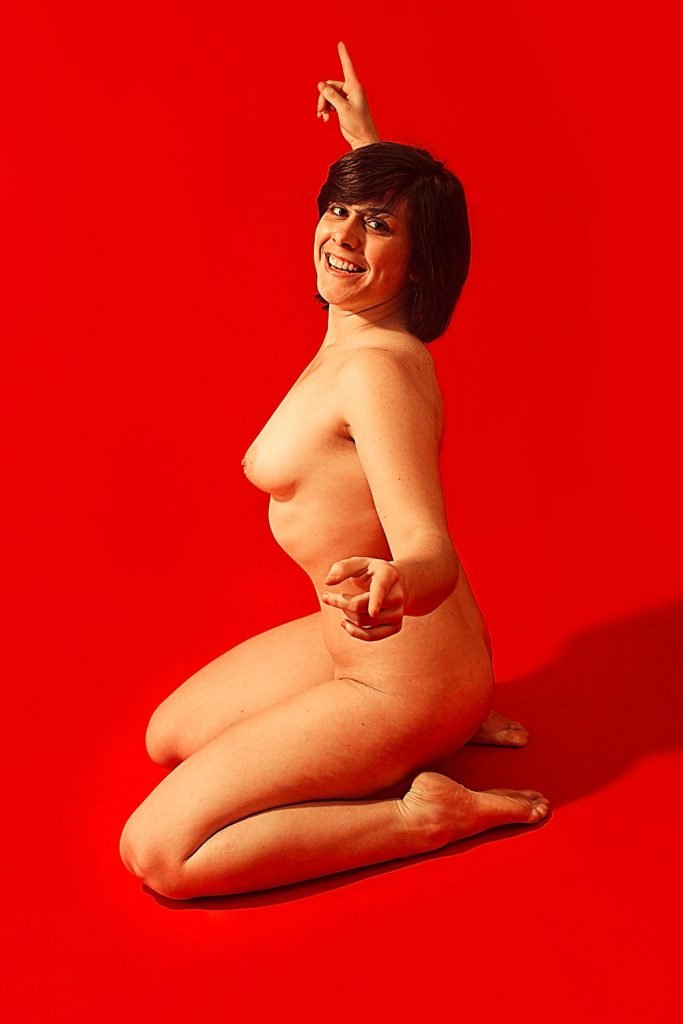 LEARN MORE ABOUT THE PROJECT
Every year for 4 years at the time of my birthday, I have a stroke of madness! Purchase of a motorcycle, piercing, etc. This year, I couldn't find … And then one rainy weekend day, I am looking on the net for a nice exhibition in Paris and I come across the exhibition of Nude in the Living room  which intrigues me greatly. I discover that this photographer lives in Paris and is looking for models… I start to think: what if people at work find out? and my family? STOP! A stroke of madness, do not think!
And then there is a real project behind. And then those who find fault do not have the courage to do it … Come on hop, I send an email for information.
Little by little, I find myself facing the photographer who seeks to know my motivations, my complexes, my personality during a completely informal interview.
At the time of undressing, I am strangely comfortable. In front of the red background and Idan who regulates the lighting, I am relaxed but I have no idea of the poses I am going to do. I wonder how I look naked there in a studio.  As time goes by, the smile becomes more natural, we discuss while "working". I fully trust Idan who guides me in the gestures and facial expression to adopt. I remember perfectly a cigarette pose while I was still naked in front of the red background, an unexpected pose to allow the camera to cool down.
Memorable!
The hardest part was watching the photos appear on the screen after the shoot was over. I'm no longer naked but I'm discovering myself as I was 5 minutes ago.It was difficult for a few moments, until we start sorting, and once the photographs which do not correspond to me aside, return to the relaxation!
A few weeks later, on my birthday, I receive a message telling me that my photo has been published. I'm on a friend's weekend in Grenoble and we connect together to find out which photograph has been chosen. I'm thrilled, and my friend is in awe, and I'm sending the link to several trusted friends. Since March, I have been announcing it to more and more people, even at work! The pose is not exhibitionist but is still rock'n'roll and fits me perfectly. Too proud, I bought the photo in memory of this stroke of madness. And around me it's always the same reaction: admiration, the desire to do it too but no one has crossed the line … yet!