Awards
The list of awards and distinctions that Idan Wizen's artworks received
Collection Awarded
Hinders
In today's society, we often find ourselves chained by different problems such as social networks, over-consumption, work, unhealthy relationships. Emancipation and self-fulfillment are therefore key elements needed in the pursuit of happiness. To achieve this, however, we must face many obstacles, challenges, and hinders. The objective of the new ongoing Hinders collection is to show how much humanity is blinded by everyday issues not realizing those chains around. 
With these photographs, the artist wants not only to analyze our society but also to give a solution. The intention is to approach this question by taking the side of the liberation of oneself by resolving one's inner fears through a work of reflection and introspection. In his works, Idan Wizen tries to describe, in a subtle and oniric way, an ode to free will, individual decision, and the ability of each person to break his chains.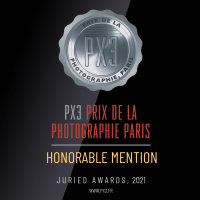 Into The Box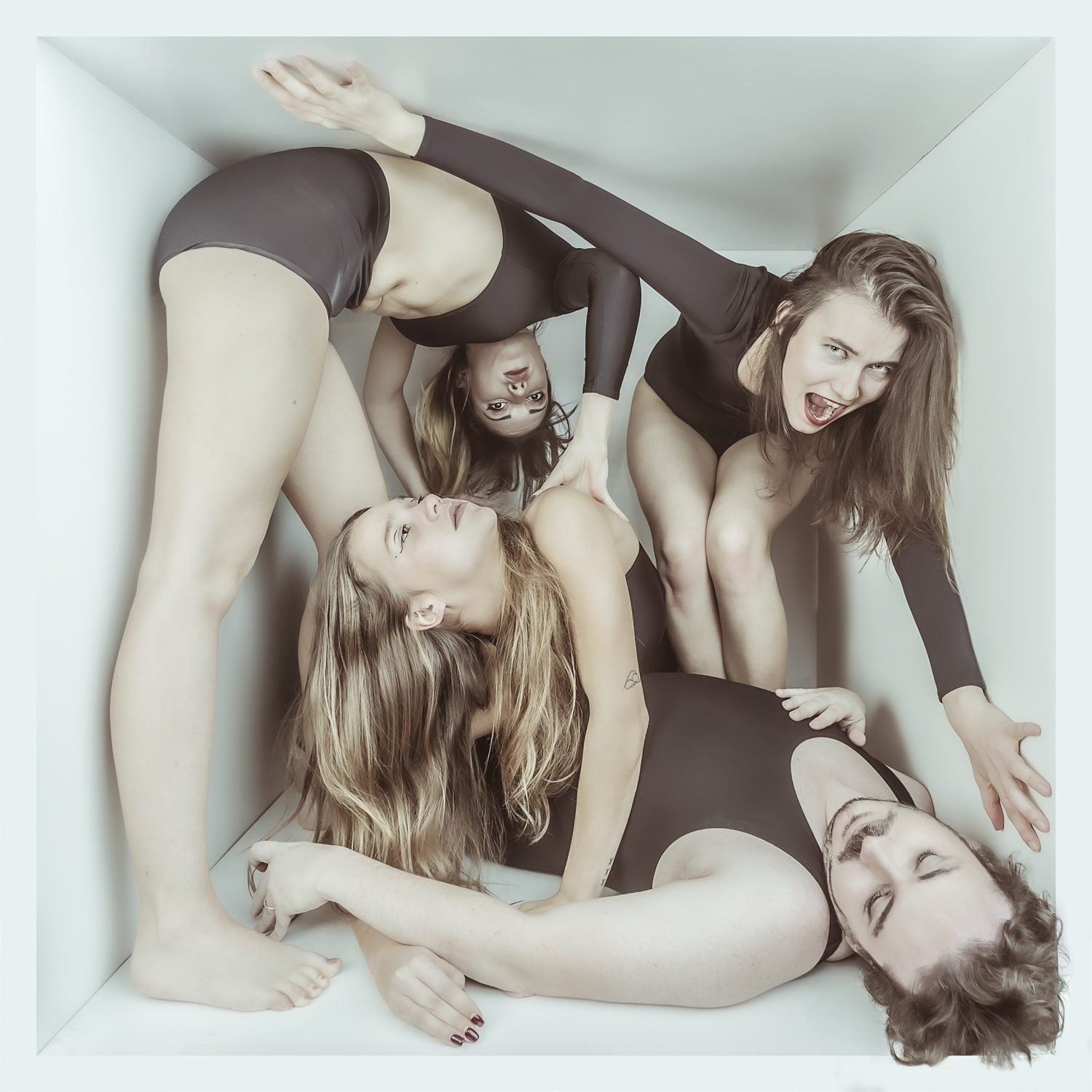 The Into The Box is a collection that was made during the second French confinement. Getting used to lockdowns, that's why we had to keep busy. We couldn't exhibit, we couldn't receive models in the studio, so we wanted to make this collection. It is a collection that, of course, speaks of the suffocationthat we can suffer within the lockdown, as well as at work, but also in everyday life, while not being able to go out to dinner. I believe that all the French and most of the people in the world have experienced this situation which was unprecedented and very complex.
Singularity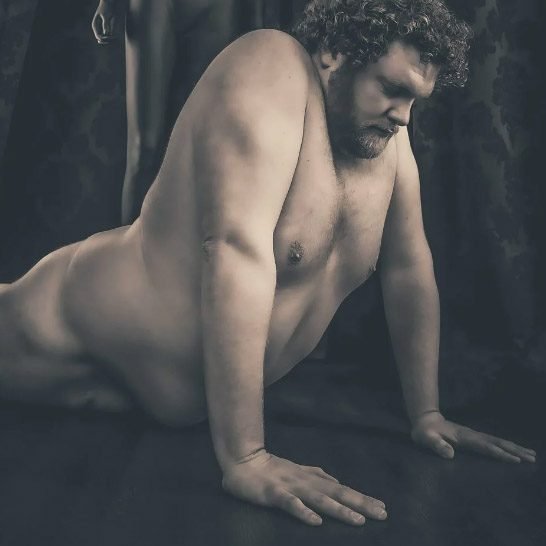 Singularity is a collection of the project Who's That Nude In The Living Room, a collection that respects the same principles as the others of the project. Namely, models who have never posed before (neither in photos, nor naked), they are not casted (everyone can come from the age of 18), and who come for a photo session, where we will keep only one photograph of each individual. There is no retouching, these are authentic photographs of each individual, they are meant to be made into works of art up to very large formats which are 80 x 120 cm, and to be exhibited, in exhibitions, as well as in private homes.
Singularity is a collection based on black damask curtains. There are going to be several layers, three layers of curtains that will allow us to have a depth, to give a particular perspective to the picture. There are always black plastic mannequins in the photographs who will come to dress or in any case surround the model and give precisely a different and deeper meaning. And then it's a photograph that's taken using four studio flash, which will give us very marked lights, quite soft and at the same time rather disturbing, with luminous orientations that come behind the curtains and leave the imagination have a place to wonder what can happen behind those curtains.
Sanitized
Composed of two complementary tones, a blue and an orange, both in the decorations and in the lighting, the Sanitized collection with its set entirely covered with plastic sheeting, is reminiscent of the unprecedented episode that our societies experienced: the Covid crisis and the resulting lockdowns.
But if this first reading allows us to locate this collection in time, we cannot help but see a deeper, more conceptual and more critical meaning: the sanitization of our society and its culture. The smooth plastic perfectly represents the current desire to create a world without roughness, which does not bother anyone. A world that trembles at the idea of ​​criticism on social networks, a world where the priority is no longer to please some people, but to displease no one. In the midst of this, the individual, the only element that is not covered with plastic, is daring to defy the standardization of our customs. And the choice which is offered to him is to accept or not this new world, smooth and sanitized, a choice represented by the duality of colors which come to illuminate the model. It is up to the spectator to choose the world he prefers.